Flexmesh
Product Code: Flexmesh
Flexmesh
VICO-Stillflex is the hexagonal mesh.
It is used for armouring and retaining abrasion and acid-resistant linings as well as heat insulating linings applied to vessels, FCC units, cyclones and furnaces.
VICO-Stillflex is made of formed steel strips connected with rods in such a way as to guarantee perfect flexibility of the panels during installation without any pre-rolling operation.
Typical applications for VICO-Stillflex flexmesh are: cyclone diplegs, cyclone bracings, air distributor cylinders "wye sections"and any other pipes with narrow diameters.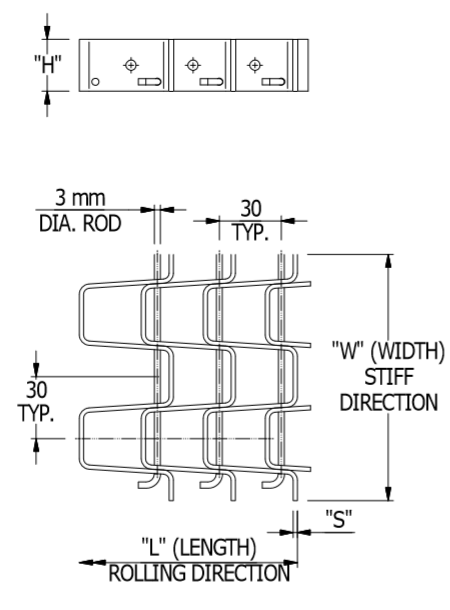 For any additonal enquires, please contact us on one of the following contact methods on this page.